How to Give Through Old Bill's Fun Run
Old Bill's 2023 Giving Season ended September 15th.
There are two categories for giving: community donors and CoChallengers. Community donors make a single designated gift, with their chosen amounts allocated to specific nonprofits they wish to support. CoChallengers provide undesignated funding to partially match the designated gifts of community donors, substantially increasing the impact of each participating organization's fundraising efforts.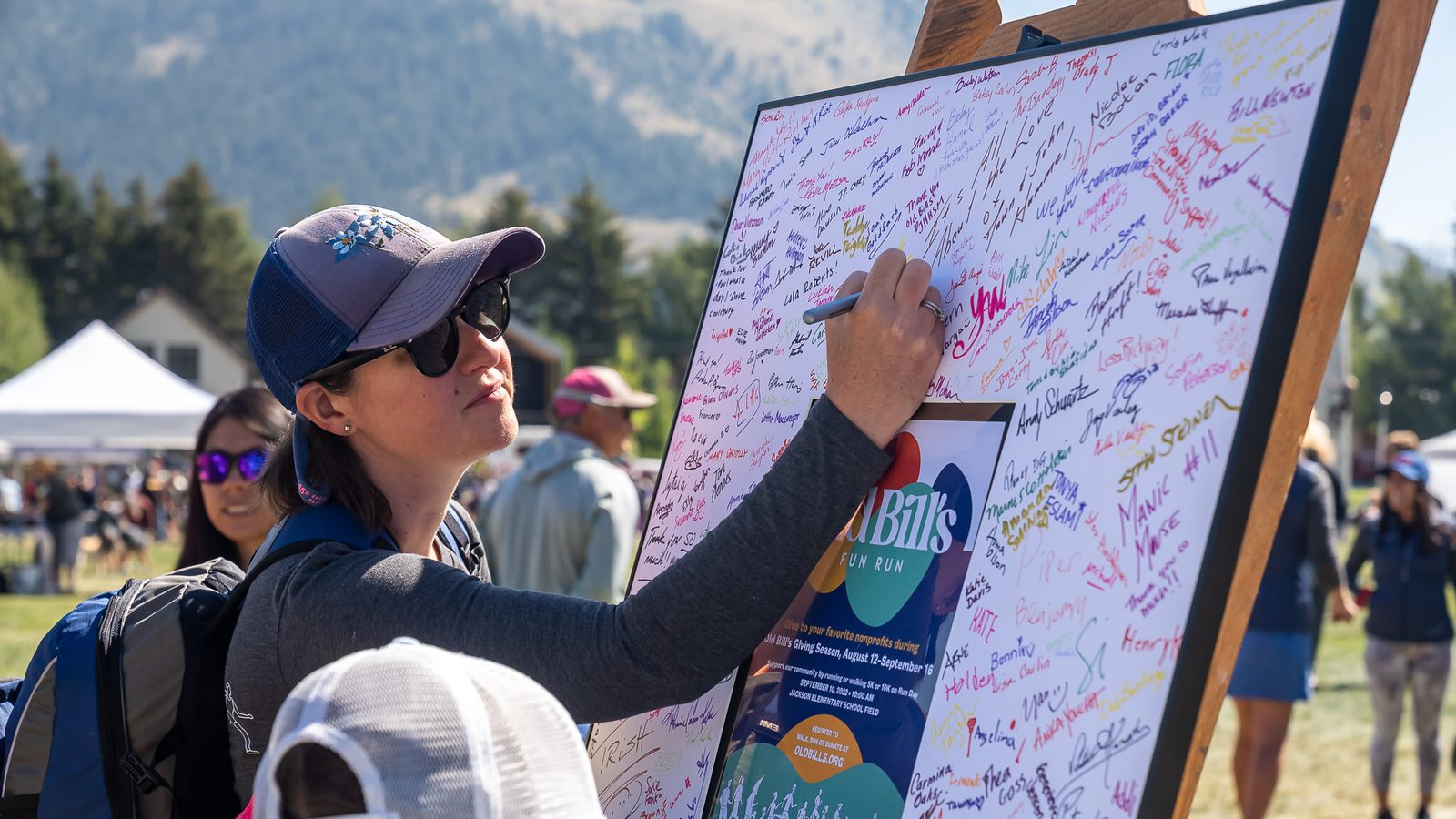 What is an Old Bill's Donor?
1 in 3 Teton County households make a donation through Old Bill's Fun Run. They come from within all parts of our community, motivated by a shared vision of philanthropy.
By donating through Old Bill's during the giving season, the impact of each designated gift is amplified with additional funding provided by CoChallengers and Friends of the Match in the form of partial matching grants.

When the giving season opens, it is easy to donate! Go to old​bills​.org, select your favorite nonprofits, determine how much you wish to give them, and make one tax-deductible donation to the Community Foundation for the total amount. Gifts of all sizes are appreciated and contribute to a large collective impact.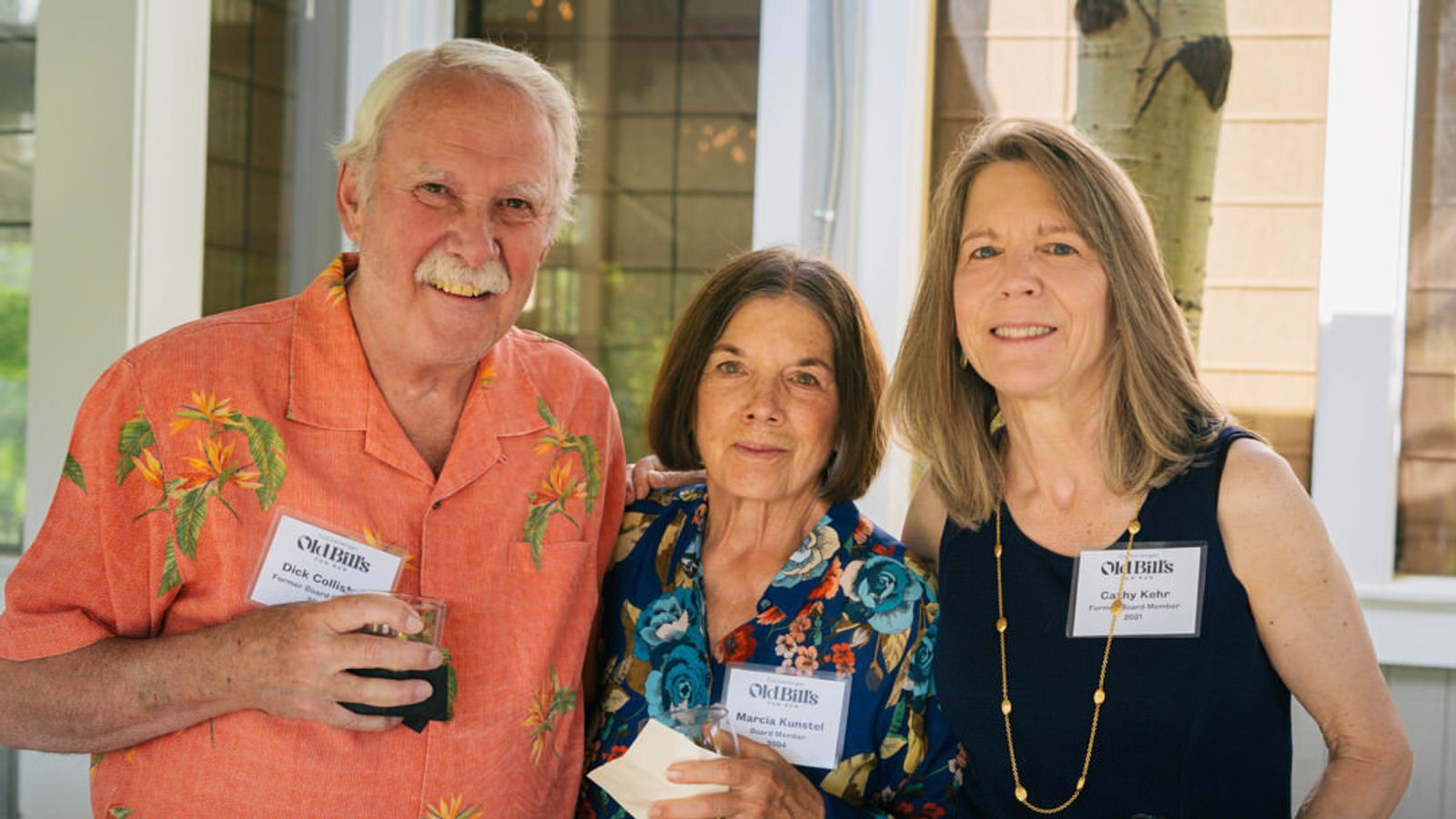 What is an Old Bill's CoChallenger?
CoChallengers are a special group of individuals and businesses who donate to the Old Bill's match pool. These gifts are not earmarked for specific nonprofits, but are used to match the community's donations. Led by Mr. and Mrs. Old Bill, who donate $500,000 annually, CoChallengers give at levels of $25,000 and up.

CoChallengers' generosity inspires increased community giving and is key to Old Bill's success. CoChallengers can proudly call themselves community leaders who promote charitable giving and intrinsically value philanthropy. Combined with community-wide efforts, they highlight the tremendous work of local nonprofits and appreciation of that work.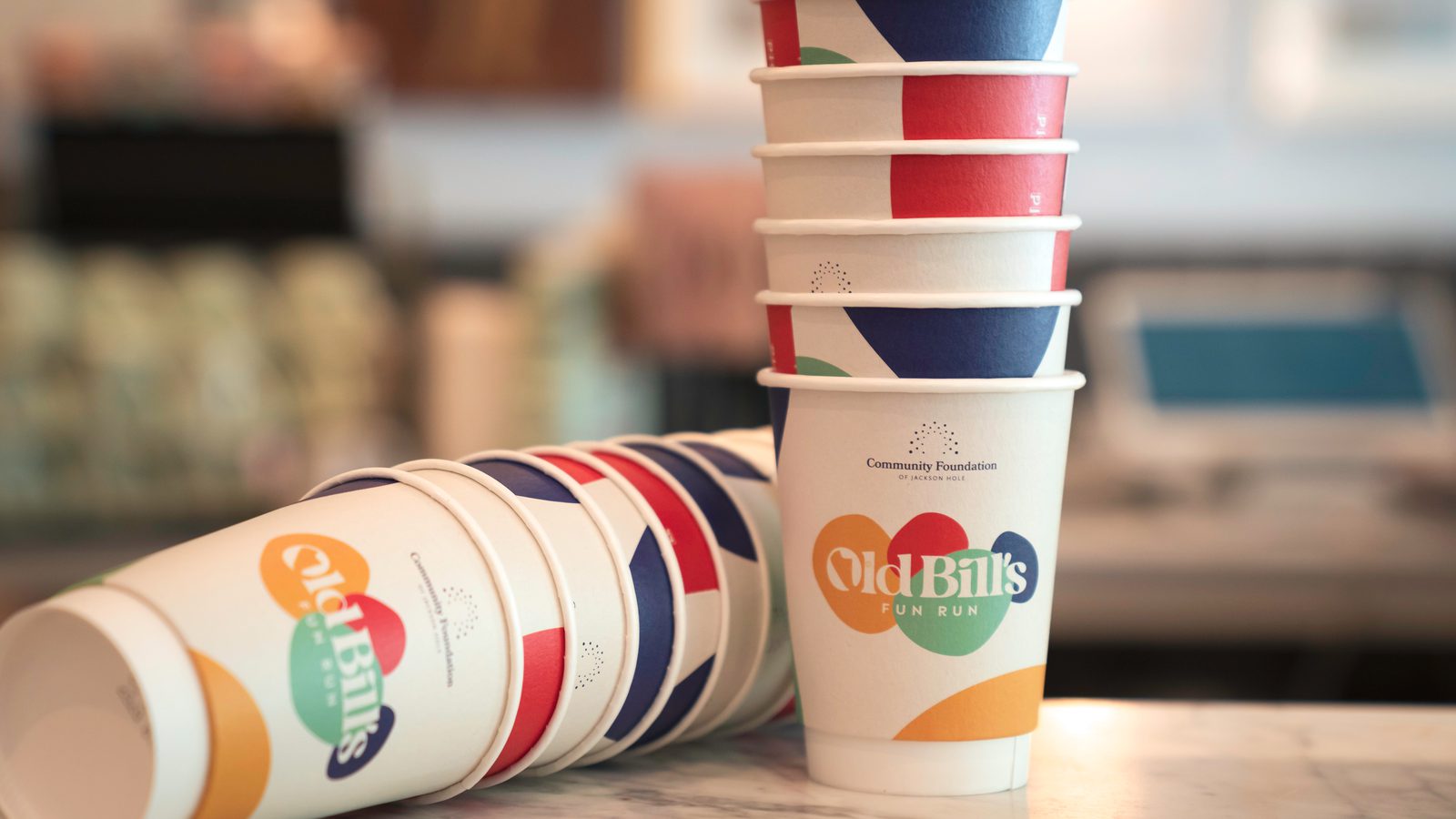 What is an In-Kind Donor?
Old Bill's relies on the generosity of dozens of local businesses and nonprofits that donate goods and services to the event.
Thank You,
In-Kind Donors
Old Bill's relies on the generosity of dozens of local businesses and nonprofits that donate goods and services to the event. The following organizations help make the event possible:
The Bunnery Bakery & Restaurant
Canvas Unlimited
Celebrate Jackson Hole
Center for the Arts
Gillespie Real Estate Team
Habitat for Humanity of the Greater Teton Area
Haderlie Farms
Hughes Production
Jackson Curbside Recycling
Jackson Elementary School
Jackson Hole Children's Museum
Jackson Hole Farmers' Market
Jackson Hole Mountain Resort
Jackson Hole POP!
KHOL 89.1
Local Restaurant and Bar
Macy's Services
McDonald's of Jackson Hole
Pearl Street Bagels
Pearl Street Market /​Aspens Market
Persephone Bakery
Pinky G's Pizzeria
Prugh Real Estate
Redeemer Lutheran Church
Rosie Read /​R2
Snake River Brewing
Snake River Roasting
St. John's Health
Teton County /​Jackson Parks & Recreation
Teton County Integrated Solid Waste & Recycling
Teton County Library
Tormack Custom
Screen Printing
Town of Jackson
Westbank Sanitation
The Wort Hotel
The Impact of Giving
Over the past 26 years, Old Bill's Fun Run has raised more than $228 million for local nonprofits. Each year, funds raised through Old Bill's touch the lives of everyone in Teton County. Read more about the impact that Old Bill's is making throughout our community.
Old Bill's Fun Run funds have supported our stewardship and public access efforts in the upper Snake River watershed. These funds have been used to install a new streamgage and technology to better monitor water quantity and quality in our community.

Snake River Fund

This past Christmas season 182 volunteers shopped and wrapped new toys and clothes for 591 of Jackson's children. The gifts were anonymously delivered, and we know that the Holiday season was happier for many families.

Santa Claus Fund

Thanks to Old Bill's Fun Run, the Co-Challengers, and our generous animal-loving donors we were able to save the lives of 372 dogs, puppies, cats, and kittens in 2021.

Animal Adoption Center

Thanks to the support from the Old Bill's Fund Run grant, the Art Association of Jackson Hole brought visual art experiences to thousands of community members through classes, intensive workshops, youth summer camps, gallery exhibits, community outreach programs, and Art Fairs. 1,400 children and 680 adults were served with 1800 hours of instruction.

Art Association of Jackson Hole